Los Angeles Lakers guard D'Angelo Russell's attempt to promote a sports drink he was associated with was called off after the team knocked the Golden State Warriors out of the playoffs on Saturday night.
Russell walked up to the press conference podium and dropped a bottle of Coco5 on the table as a woman from the Lakers' media relations team took the drink away. Gatorade is the Official Beverage Sponsor of the NBA.
CLICK HERE FOR MORE SPORTS COVERAGE ON FOXNEWS.COM
The point guard was dressed in a jacket and headscarf as he spoke to reporters.
«So cool that everyone is trying to take it away from you,» the company wrote on its Twitter account.
It was the second time in the playoffs that Russell had his drink taken away after he tried to promote it at his post-game press conference. He also tried it after the team's Game 3 victory over the Memphis Grizzlies in the first round of the playoffs.
FORMER 76ERS STAR BEN SIMMONS POSTED A PHOTO OF A GLASS OF WINE AS HE WATCHES THE FORMER TEAM TURN OFF IN GAME 7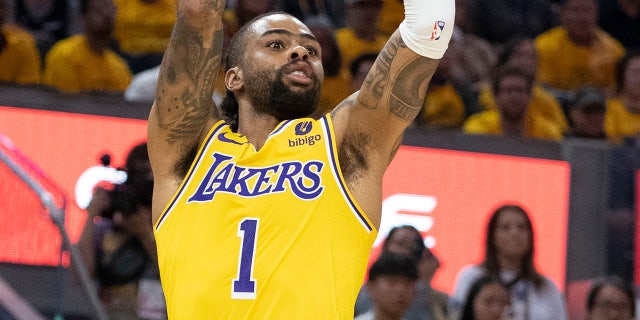 Russell, whom the Lakers acquired in the middle of the season, slyly asked why the drink was taken from him. When told that he wasn't one of the Lakers' or NBA's partners, he replied, «but he's my partner.»
«You're going to have to fine me. Coco5,» he said in the April interaction, via the New York Post.
Russell is one of the few professional athletes to have partnered with Coco5. Phoenix Suns star Devin Booker is a majority owner and brand ambassador. He enjoyed Russell's first pitch.
«I think there was a good turnout,» Booker said last month, via the Arizona Republic. «He gave it more light than he would have if (the bottle) had just stayed there.»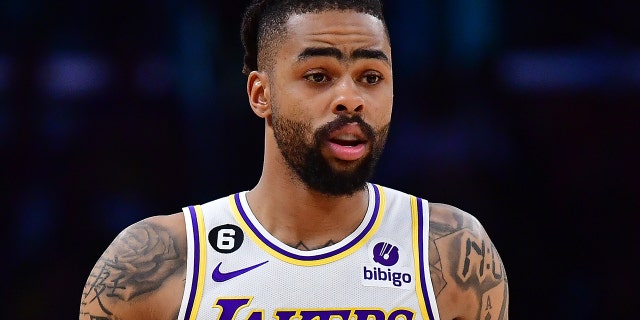 CLICK HERE TO GET THE FOX NEWS APP
Russell will have at least four more games to promote the drink as the team prepares to have a Western Conference Finals series against the Denver Nuggets. The series begins Tuesday night at 8:30 p.m. ET.