Chicago Cubs outfielder Cody Bellinger made a sensational catch Monday night in a game against the Houston Astros, but it came at a cost.
In the seventh inning, Astros hitter Kyle Tucker hit a long drive to right-center field, and Bellinger followed all the way. Bellinger jumped over the fence and made the big catch right in front of the Astros bullpen. However, Bellinger appeared to sprain his ankle as he landed on the warning track dirt.
CLICK HERE FOR MORE SPORTS COVERAGE ON FOXNEWS.COM
Bellinger's teammate, Seiya Suzuki, called for help, and a coach came to see the 2019 National League MVP. Bellinger stood up and cautiously walked off the field.
Cubs manager David Ross said after the game that he didn't think Bellinger's injury was too serious.
BLUE JAYS BROADCASTERS RECEIVE AARON JUDGE'S WEIRD LOOK INTO DUGOUT MOMENTS BEFORE MAMMOTH HOME RUN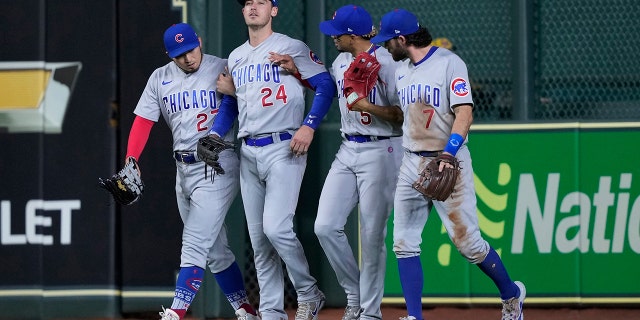 «Doc checked it, nothing major,» Ross said. «We'll see how he wakes up in the morning. He's icing him now…but all the checks the doctor did, the ligaments and everything seems fine.»
The two-time All-Star went 1-for-3 with one run scored, but Chicago lost 6-4.
Bellinger signed with the Cubs before the start of the 2023 season. He played six seasons with the Los Angeles Dodgers and helped them win a championship in 2020 during the coronavirus-hit season.
CLICK HERE TO GET THE FOX NEWS APP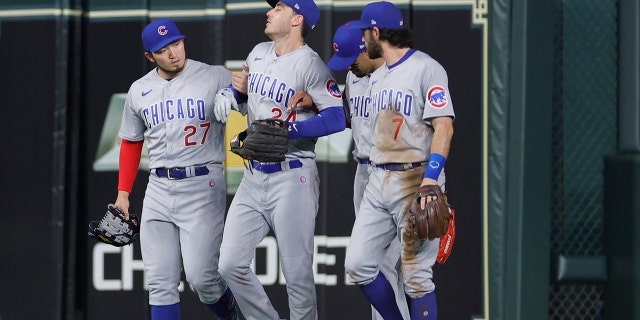 In 37 games this season, Bellinger is hitting .271 with seven home runs and 20 RBIs.
Associated Press contributed to this report.