It's the biggest conspiracy theory in sports right now: Was Buffalo Bills safety Damar Hamlin actually in attendance at Highmark Stadium on Sunday for the AFC divisional round matchup against the Cincinnati Bengals?
Hamlin was seen going up to his suite at the stadium and the CBS broadcast even showed him there, though snowy conditions made it difficult to get a clear view of him. Only his heart-shaped hands were seen as the crowd cheered after watching the shot on the Jumbotron.
But, because he was layered to the point where only his eyes would have been seen if he weren't wearing sunglasses, people believe it wasn't actually Hamlin in the stadium. It was someone else doing her part.
CLICK HERE FOR MORE SPORTS COVERAGE ON FOXNEWS.COM
Quarterback Josh Allen wants to put an end to all of that.
«Yeah, that's stupid,» he said on «Kyle Brandt's Basement.»
BILLS' DAMAR HAMLIN RESPONDS TO 'CLONE' RUMORS AFTER PLAYOFF APPEARANCE
«One, that's Damar's swag. He likes to wear that. Two, he was in the locker room with us before the game, so yeah, that was damar. That's an absolute zero chance. He's Damar Hamlin, that's our man, that's our brother. He was with us before and after the game. He was in the suite with his family, his little brother. 100 percent, so people need to stop that s—.»
Hamlin also played into the conspiracy, posting a photo on Twitter with the caption «Clone» while wearing the same outfit he wore at Highmark Stadium next to a mural of him in Buffalo.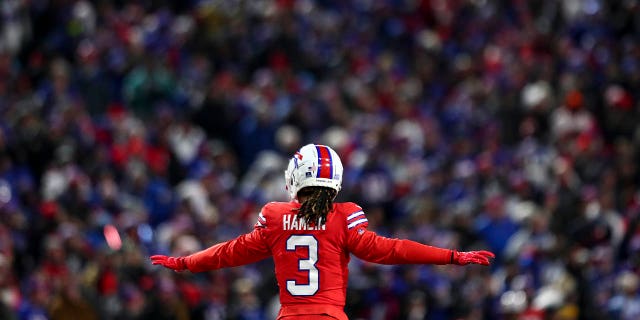 Hamlin also said everyone will hear from him soon.
«Grateful for all the GENUINE love, thoughts and prayers from everyone…hearing from me soon!» he wrote on Twitter.
BILLS' STEFON DIGGS RESPONDS TO ELI APPLE'S TROLLING: 'CLOUT CHASING'
The Bills were unable to get the win on Hamlin's return to Orchard Park for one game as the Bengals clinched a 27-10 victory. Still, the Bills understood how nice it was to have his brother and teammate in the building.
«Just his presence, his smile, his positive energy, which he's always had, always injects energy and good vibes with this group,» center Mitch Morse said, via ESPN. It was very good to see it. I'm very happy for the fans, the crowd, that he was able to get out, and he's worked so hard to get to the position he's in now.»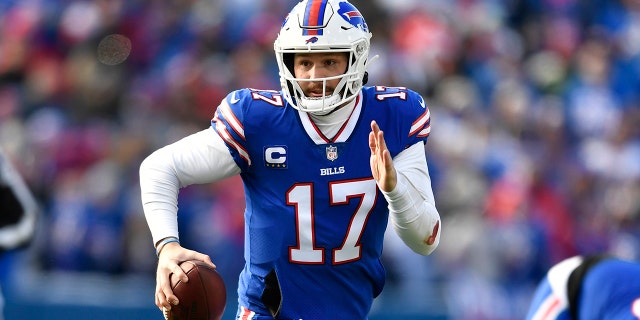 CLICK HERE TO GET THE FOX NEWS APP
«Just his presence I think says a lot.»