Novak Djokovic returned to the Australian Open this year after missing the 2022 tournament due to his vaccination status.
Despite being a nine-time champion of the event, his absence from last year's Open drew criticism, and Djoker feels he is being treated unfairly this year.
During their first round match, Djokovic used the bathroom with permission. However, EuroSport reported in a tweet that he «challenged the referee.»
The 21-time Grand Slam winner clarified the situation, saying the referee allowed him to use the bathroom, but to do it quickly.
CLICK HERE FOR MORE SPORTS COVERAGE ON FOXNEWS.COM
However, the situation led Djokovic to speak out against the media following his second round win.
«Again, I'm asking a public question: Why didn't the ATP or the Grand Slam come out and explain the situation when they can see that the media is publicly lynching me?» she told reporters.
"I am an easy target to be the villain. This is how they portray me. For me, that is now a normal thing, but I will not tolerate injustice, "she added. «Some things I can tolerate, some I can't. They don't deserve something like this to be allowed to get away with.»
Djokovic made his displeasure with EuroSport known in a series of now-expired Instagram stories.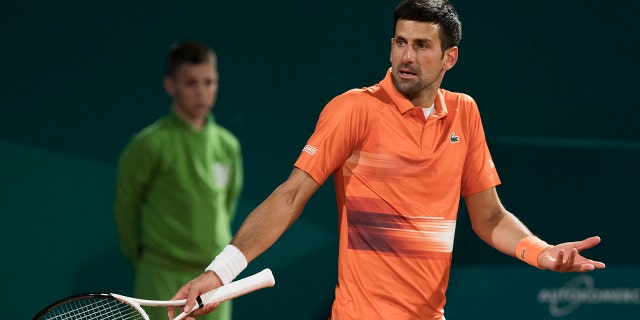 ANDY MURRAY EXPLODES AT AUSTRALIAN OPEN AFTER HE WAS DENIED TOILET BREAK DURING MARATHON MATCH: 'IT'S A JOKE'
«Eurosport please check your information before posting something critical and wrong,» Djokovic wrote (h/t sports fox australia). «The chair umpire allowed me to go to the bathroom, but told me that I had no bathroom break, only to change during the break. So he told me (you didn't catch that on camera) that I had to hurry. When I almost got out from the court called me (I didn't hear) and it was to tell me that the bathroom was on the other side of the court.
«I found one where I went too, and had to be quick for time. I didn't 'defy' her or the rules. She gave me permission and told me to be quick. Next time, be careful what you say.» You have a responsibility to many sports fans who follow your page @eurosport».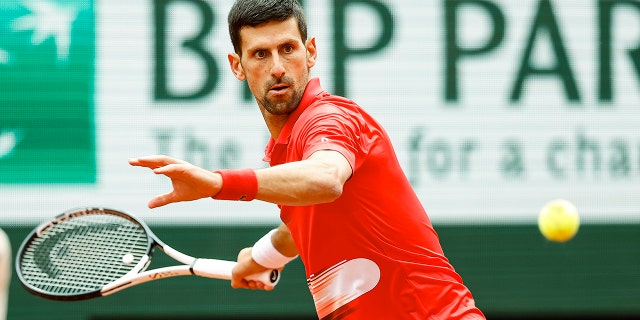 CLICK HERE TO GET THE FOX NEWS APP
EuroSport deleted the tweet and Djokovic said he spoke to network executives who apologized «in private».
Earlier in the tournament, Djokovic asked a referee to throw out a booing fan who said he was «drunk like crazy» and «wasn't here to watch tennis.»
Djokovic faces Grigor Dimitrov in the third round on Saturday at 3 am ET. A victory will tie him with Rafael Nadal for the most Grand Slams of all time and give him his 10th victory in Melbourne.