Novak Djokovic advanced to the quarterfinal round of the australian open on Monday after defeating Australia's own Alex de Minaur in straight sets.
But as the 21-time Grand Slam champion focuses on extending his record in Melbourne, one tournament director is thinking about the obstacles ahead.
Former professional tennis player and current Indian Wells tournament director Tommy Hass on Monday expressed his wish that Djokovic would be able to continue his season in the US despite current laws that would prevent him from entering the country due to his vaccine status. COVID-19.
NOVAK DJOKOVIC SAYS HE IS 'PUBLICLY LYNCHING' BY THE MEDIA DURING THE AUSTRALIAN OPEN
«If Djokovic stays healthy, I don't see how he won't be number one,» Haas told reporters via Reuters.
«Obviously the only problem is that he can't come to the US yet. If he doesn't play Indian Wells and Miami in March (it's going to be tough), they're supposed to lift those mandates in mid-April.»
He US Transportation Security Administration released a letter earlier this month stating that restrictions on unvaccinated non-US citizens traveling to the US will continue to apply until April 10, 2023.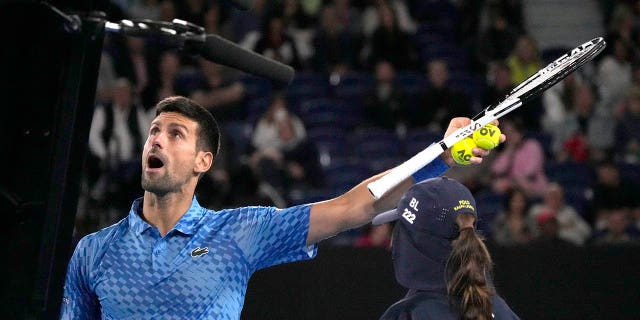 CLICK HERE FOR MORE SPORTS COVERAGE ON FOXNEWS.COM
«It would be nice to see if we could maybe lift that up a little earlier and have him come play Indian Wells and Miami. I think he wants to play, so we should give him the chance. Hopefully we can get him there.» Hass continued.
Djokovic returned to Australia in December for the first time in a year after being deported from the country for not being vaccinated against COVID-19; the government previously lifted its restrictions on unvaccinated travelers over the summer.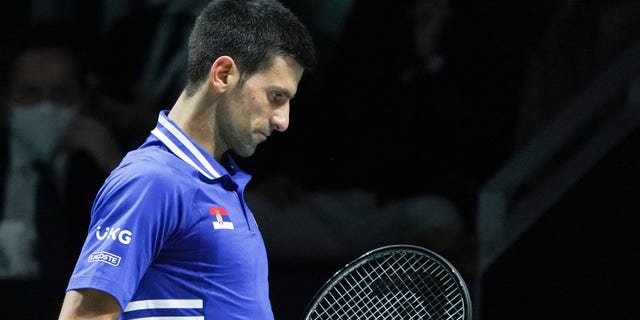 CLICK HERE TO GET THE FOX NEWS APP
But Djokvic will currently miss Indian Wells, which begins in California on March 9, and the Miami Open, which begins on March 19. He previously missed the US Open last August due to travel restrictions.
«I mean, it would be a shame for me if he didn't attend these events, or if he wasn't allowed to attend,» Haas said.