Former Cleveland Browns running back Peyton Hillis has taken a big step in his recovery after a swimming incident in Florida.
Hillis has been released from the hospital after he saved children from drowning earlier this month. The incident damaged his lung and kidney, and he was initially in critical condition.
«All I can say is that GOD HAS BEEN VERY GOOD TO US!» Hayley Davis said in a Facebook update on Friday. «Peyton was released from the hospital today!»
CLICK HERE FOR MORE SPORTS COVERAGE ON FOXNEWS.COM
Davis added that his health «has improved, truly a miracle!»
Hillis, who turned 37 on Saturday, was first admitted to the hospital on Jan. 4 after he was airlifted and placed in the ICU.
PEYTON HILLIS GETS VISIT FROM HALL OF FAME RUNNER AT HOSPITAL: 'A RECOVERING HERO'
On January 11, Hillis's girlfriend, Angela Cole, shared a positive health report, saying that Hillis had been taken off her ventilator and was «on the road to recovery.» On Friday, she posted a photo with Hillis and your health care providers at Baptist Hospital.
«Not only did you save Peyton's life, but you made it a priority to make sure I and her family were safe in the midst of your busy schedules,» Cole wrote on Instagram. «You all have become a big family to me and I know you have meant so much to all of us. I can't express this enough when I say this, thank you for making a difference in our lives. I will never be able to thank you enough!»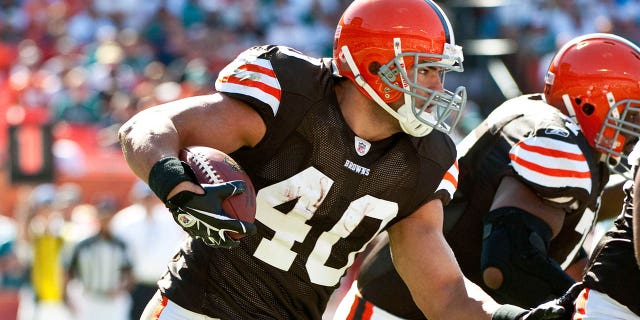 Hillis's sister also revealed that she jumped into the water in an attempt to help save the children. As a result, an ambulance took her to the hospital, but she said her main concern was Hillis's condition.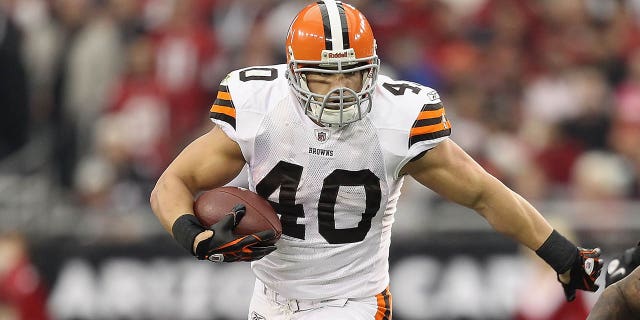 «I remember seeing Peyt lying on the sand unable to move and my mother running back and forth between us as the medics helped each of us. I kept praying for Peyt to be okay and I'm so happy to say Yahweh provided.»
CLICK HERE TO GET THE FOX NEWS APP
Hillis was the cover athlete for Madden NFL 12 after a breakout season in which he rushed for over 1,000 yards. Before retiring from the NFL in 2015, he spent time playing for the Browns, Broncos, Chiefs, Buccaneers and Giants.