The Alabama Crimson Tide were revealed to be the No. 1 seed in the NCAA Men's Basketball Tournament on Sunday after winning the SEC Tournament Championship.
The team will play either South Regional Southeastern Missouri State or Texas A&M Corpus-Christi. Those two will compete to win the No. 16 seed in the pool.
The Crimson Tide defeated Missouri to win the SEC. Alabama has won the conference tournament championship nine times in program history and improved to 29-5 overall before the Big Dance. The show has been marred by controversy after Darius Miles was charged with murder and Brandon Miller allegedly played a role in the fatal shooting.
CLICK HERE FOR MORE SPORTS COVERAGE ON FOXNEWS.COM
The Houston Cougars were named the No. 1 seed in the Midwest Regional even as they lost the American Athletic Conference tournament championship to Memphis earlier that day. They are the No. 2 overall seed. The Cougars will play Northern Kentucky in the first round.
The Kansas Jayhawks were named the No. 1 seed in the West Regional. The Jayhawks will face Howard in the first round. Bill Self is ready to be on the sidelines when he's released from the hospital. Kansas lost to Texas in the Big 12 Championship.
The Purdue Boilermakers received the final No. 1 seed in the East Regional. Purdue defeated Penn State in the Big Ten Championship and will play the winner between Fairleigh Dickson and Texas Southern in the first round.
Defending national champion North Carolina failed to make the tournament after a disappointing 2022-2023 campaign.
The first round games are scheduled for Thursday and Friday, while the second round games are scheduled for Saturday and Sunday. The Final Four will begin on Saturday, April 1, with the winner of the South Region facing the winner of the East Region and the winner of the Midwest Region facing the winner of the West Region. The national championship will be played on April 3.
Southern region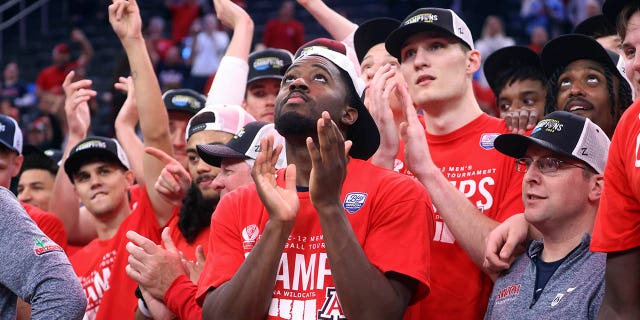 (1) Alabama vs. (16) Texas A&M-CC/SE State of Missouri
(8) Maryland vs. (9) West Virginia
(5) State of San Diego vs. (12) University of Charleston
(4) Virginia vs. (13) Furman
(6) Creighton v. (11) State of North Carolina
(3) Baylor v. (14) UC Santa Barbara
(7) Missouri v. (10) State of Utah
(2) Arizona vs. (15) Princeton
—
Midwest Region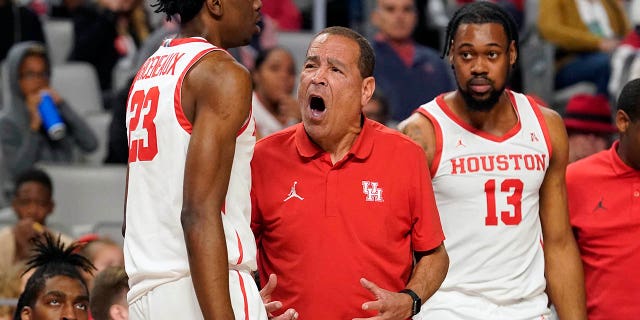 (1) Houston vs. (16) Northern Kentucky
(8) Iowa vs. (9) Auburn
(5) Miami-FL vs. (12) Drake
(4) Indiana vs. (13) Kent State
(6) State of Iowa v. (11) State of Mississippi/Pittsburgh
(3) Xavier vs. (14) Kennesaw State
(7) Texas A&M vs. (10) Penn State
(2) Texas vs. (15) Colgate
—
Western Regional
(1) Kansas vs. (16) Howard
(8) Arkansas vs. (9) Illinois
(5) Saint Mary's across from (12) VCU
(4) UConn vs. (13) Iona
(6) TCU vs. (11) State of Arizona/Nevada
(3) Gonzaga vs. (14) Grand Canyon
(7) Northwest vs. (10) State of Boise
(2) UCLA vs. (15) UNC Asheville
—
CLICK HERE TO GET THE FOX NEWS APP
Eastern Region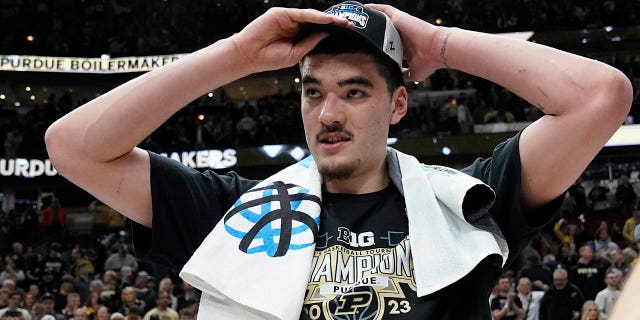 (1) Purdue vs. (16) Texas Southern/Fairleigh Dickinson
(8) Memphis vs. (9) Florida Atlantic
(5) Duke vs. (12) Oral Roberts
(4) Tennessee v. (13) Louisiana
(6) Kentucky vs. (11) Providence
(3) State of Kansas v. (14) State of Montana
(7) Michigan State vs. (10) USC
(2) Marquette vs. (15) Vermont